Our-stores-city-center-dc
Paul Stuart | CityCenterDC



906 I St NW, Washington, DC 20001
(202) 754-8866

Monday- Saturday: 10:00am – 6:00pm
Sunday: 12:00pm – 5:00pm
WE WILL BE CLOSED THIS SUNDAY, 4/17
Our Store
Paul Stuart touched down in Washington DC's City Center in 2015 and has since become a fixture in the menswear retail landscape.
Our DC shop offers made-to-measure, sportswear, tailored clothing, footwear, and seasonal collections for Paul Stuart along with a focused assortment of our women's collection.
Our Services
With over 80 years in the business, we are proud of our legacy and of our customer service. The Paul Stuart experience is extraordinary and unrivaled.
We offer premium made-to-measure, customLAB, and complimentary alterations on full price purchases.
We offer private shopping appointments and fittings in-store (with a drink in hand), virtual shopping, and phone-orders with storefront pick-up or home delivery.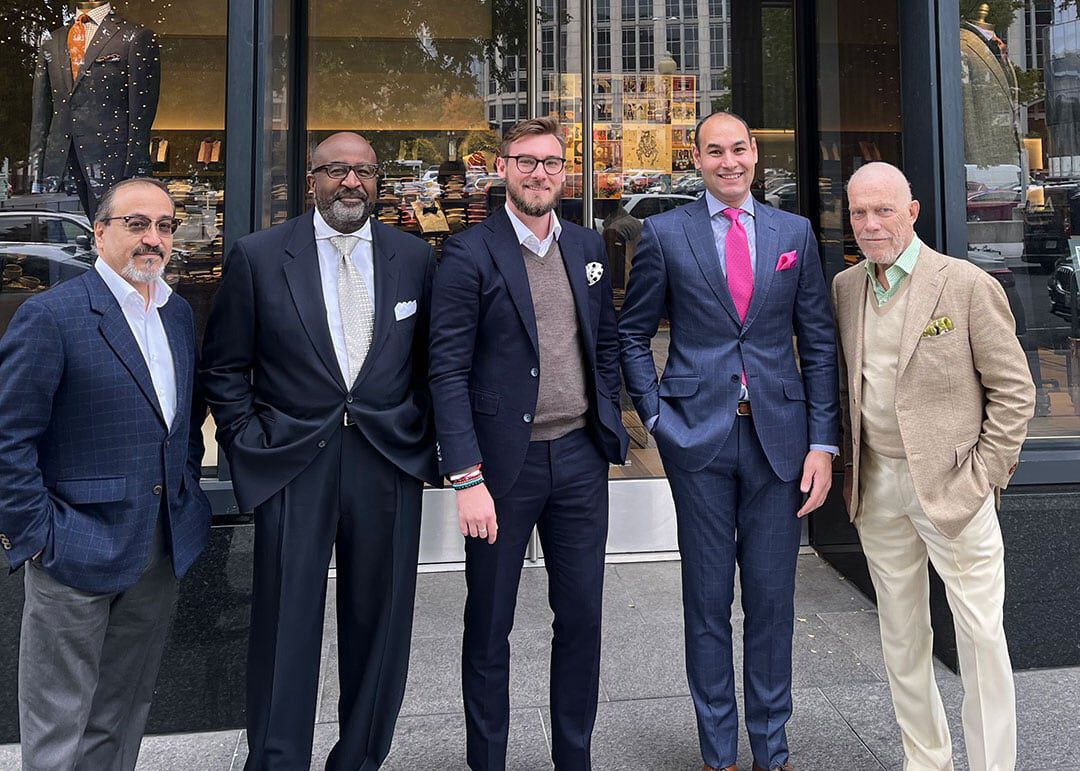 Our Team
At Paul Stuart, our commitment to excellence extends to every aspect of our brand. Our DC store is staffed with outstanding leadership, an experienced sales team, and expert tailors to help you build an iconic wardrobe with the perfect fit and feel.
Robert Marinov, General Manager
Robert Marinov has been in luxury retail for 10 years and started his tenure with Paul Stuart at our Madison Avenue Flagship in New York City as a Made-to-Measure and customLAB Manager. Marinov helmed Paul Stuart's customLAB pop-up shop in SoHo, NYC before taking over as General Manager of Paul Stuart in DC.